News

Traffic Accidents
Posted: Jun 17, 2017 4:04 AMUpdated: Jun 17, 2017 4:04 AM
Nowata County Accident Closes U. S. 60 Friday Morning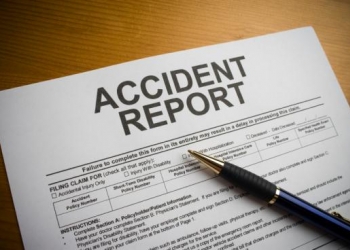 Charlie Taraboletti
A trucker who failed to stop for a flag man at a construction zone on U. S. 60 caused a Friday morning accident five miles east of Nowata. The Oklahoma Highway Patrol reports 46 year-old Linley Mordecai of Oklahoma City was westbound on 60, which is under construction with only one lane open. Traffic there is being directed by flagmen. Mordecai failed to stop his Kenworth semi for the flagman at about 11:40 Friday morning. Because of the barriers in place, Mordecai couldn't go off the road and hit an RV driven by Patricia Doll of California head on.
Doll was pinned in the RV for 32 minutes before the Nowata Fire Department could get her out using thd Jaws of Life. Her passenger, 71 year old Judy Connors of Wichita was also pinned in the vehicle for 39 minutes. Mordecai was not injured. Life Flight fled Doll to Tulsa's St. John's Hospital where she was admitted in good condition with internal injuries. Connors was also flown to St. Johns. She was admitted in good condition with leg injuries.
Nowata Fire Department, Alluwe Fire Department, Nowata County Sheriff's Office, Nowata Police Department, Nowata EMS & Tulsa Life Flight assisted five members of the Highway Patrol at the accident scene.
« Back to News