News
Nowata county
Posted: Oct 10, 2017 10:06 AMUpdated: Oct 10, 2017 12:22 PM
Nowata County Commissioners Meet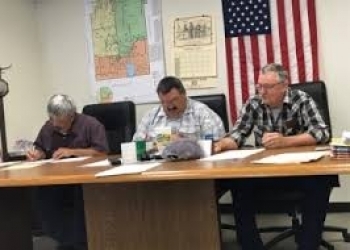 Max Gross
The Nowata County Commissioners met for a brief meeting on Tuesday morning due to the Columbus Day holiday.
During the unfinished business portion of the meeting the commissioners continued to look at the possibility of a county hiring freeze. However, the county is still waiting for input from the district attorney and the item was tabled.
A cash donation was accepted for new sheriff's uniforms was accepted during the new business part of the meeting. Also announced were disaster recovery plans for district No. 3 and the county clerk.
In the announcements portion of the meeting, commissioner Doug Sonenberg informed the public that work is ongoing on two bridges located on Bell Road and temporary road closures can be expected.
Also, it was announced that the Lenapah and Delaware fire departments will be holding fundraisers as a part of Fire Prevention Week.
« Back to News