News
Osage County
Posted: Oct 11, 2017 8:18 AMUpdated: Oct 11, 2017 8:18 AM
Barnsdall May Lose Grocery Store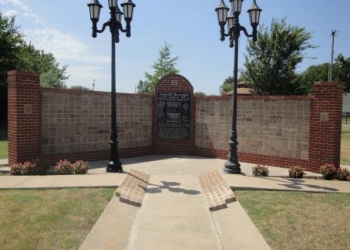 Bill Lynch
A local grocery store is looking to sell, and may end up as a community co-op, this item and many others were discussed at the first October meeting of the Barnsdall Chamber of Commerce.
The owner of Barnsdall's only grocery store, Affordable Foods, is looking to sell. Sales have decreased and they continue to struggle as many residents are shopping out of town. Discussions have began regarding a community co-op, however it is in very early stages of discussion. The closing of Affordable Foods would mean that residents of Barnsdall would need to travel in order to purchase fresh produce, meats, and other items.
Barnsdall Public Schools Superintendent Jeff Lay spoke briefly at the Chamber meeting regarding the possibility of a new improved school bond. The last school bond failed by four votes when it went to the ballots in March earlier this year. Lay said that they want to craft the new bond with full transparency and is planning several town hall meetings as well as a school walk-thru in order to show the public the required repairs and gain public input. At the time of the meeting, Lay stated that they have selected an Architect and a General Contractor but have not developed a proposal, and wished to dispel rumors that a new bond was ready for the ballots. Lay stated it would be either February or March before the new bond proposal goes back to the voters.
The Barnsdall Chamber of Commerce will meet again at noon on October 24, at the Barnsdall Community Center.
« Back to News