News
Washington County
Posted: Oct 11, 2017 3:39 PMUpdated: Oct 12, 2017 2:10 PM
Bartlesville Man Charged With Burglary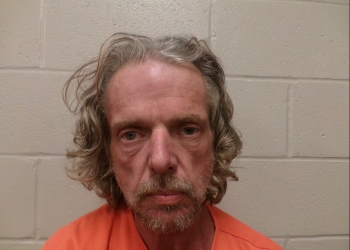 Max Gross
A call about a suspicious man found in a maintenance building at Bartlesville's Kiddie Park led to the arrest of a Collinsville man. John Haggerty appeared at the Washington County Courthouse on Wednesday facing a felony charge of burglary.
According to an affidavit, a park worker found Haggerty naked and asleep in a maintenance building with no clothes in his possession. Haggerty claims he was let in the maintenance building by two other men who then stole his clothes while he was sleeping. There were no signs of anything taken from the building, but it appeared as if the building had been searched through.
Haggerty is scheduled to appear in court next on October 27. His bond was set at $50,000.
« Back to News