News
Boy Scouts of America
Posted: Oct 11, 2017 3:41 PMUpdated: Oct 11, 2017 3:41 PM
BSA To Allow Girls Into Programs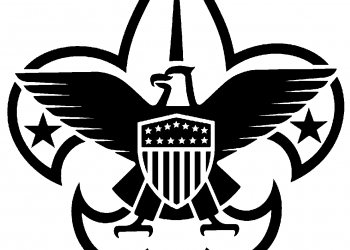 Ben Nicholas
The Boy Scouts of America Board of Directors unanimously approved to welcome girls into its Cub Scout program and to deliver a Scouting program for older girls that will enable them to advance and earn the highest rank of Eagle Scout. The historic decision comes after years of receiving requests from families. The organization evaluated the results of numerous research efforts, gaining input from current members and leaders, as well as parents and girls who've never been involved in Scouting.
Acting Scout Executive, David Richardson, says that this will be a two-phase initiation.


Starting in the fall of 2018, families can choose to sign up their sons and daughters for Cub Scouts. Existing packs may choose to establish a new girl pack, establish a pack that consists of girl dens and boy dens or remain an all-boy pack. Cub Scout dens will be single-gender — all boys or all girls.
Richardson noted that the decisions would be left up to the individual charters.

Using the same curriculum as the Boy Scouts program, the organization will also deliver a program for older girls, which will be announced in 2018 and projected to be available in 2019, that will enable them to earn the Eagle Scout rank.
This decision expands the programs that the Boy Scouts of America offers for both boys and girls. Although known for its iconic programs for boys, the BSA has offered co-ed programs since 1971 through Exploring and the Venturing program, which celebrates its 20th anniversary in 2018. The STEM Scout pilot program is also available for both boys and girls.
The Cherokee Area Council serves Washington, Osage, Nowata, Craig, Delaware, and Ottawa counties.
« Back to News