News
Bartlesville
Posted: Oct 12, 2017 2:39 PMUpdated: Oct 12, 2017 2:40 PM
History Channel's American Pickers Coming to Oklahoma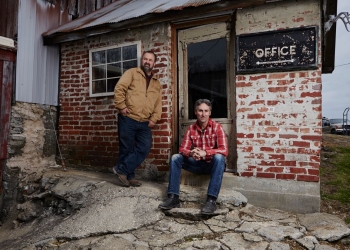 Max Gross
A popular documentary television is coming to Oklahoma in the near future. The hit History Channel show 'American Pickers' is planning to film episodes in Oklahoma during mid-October and November of this year.
The series follows Mike Wolfe and Frank Fitz as they journey all around the country hunting for America's most valuable antiques. They are always excited to find sizeable, unique collections and learn the interesting stories behind them.
The two pickers always have interest in finding rusty gold that they've never seen before. They hope to meet unique characters with unique items and of course learn the history behind them.
The show has previously made stops through Bartlesville in 2013 and 2015.
If you or someone you know has a large, private collection or accumulation of antiques that the Pickers can spend the better part of the day looking through, send us your name, phone number, location and description of the collection with photos to: americanpickers@cineflix.com or call 855-OLD-RUST.
« Back to News