News
City of Dewey
Posted: Jan 09, 2018 11:31 AMUpdated: Jan 09, 2018 11:31 AM
Dewey School Board Approves Superintendent Contract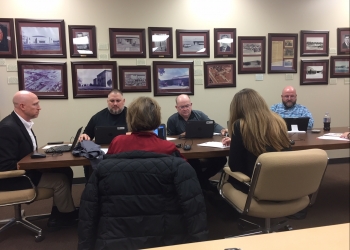 Ben Nicholas
The Dewey School Board met at their monthly meeting on Monday night where the majority of the meeting was spent in executive session to evaluate and eventually approve Superintendent Vince Vincent's contract.
The board also approved the resignation of Dayana Potter and Jordan Percy, and approved Randy Postrach as a full time bus driver. Vincent presented an update on the 1:1 Technology Initiative for 5th-through-12th Grade students. A survey is ongoing where the district can gain input from students and parents about the implementation of laptops, but no decisions have come from the survey at this time.
All other items in the meeting were approved, with the exception of hiring Ginger Hinkle as a paraprofessional. Hinkle removed her name from consideration.
« Back to News