News
Osage County
Posted: Jan 10, 2018 10:13 AMUpdated: Jan 10, 2018 10:13 AM
Easter Event Planning During Barnsdall Chamber Meeting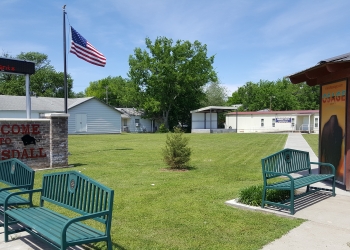 Bill Lynch
Tuesday the Barnsdall Chamber of Commerce met for their first meeting on 2018, and first and foremost the Chamber looked forward to upcoming events including Easter.
For the past few years the event has always been held at the park on Main, however the event has been out growing the space. Chamber Vice-President Claud Rosendale proposed that perhaps the event could be moved to the High School football field, while it may be more challenging to hid the eggs but parking would be more readily available and the Chamber would be able to host more kids for the event. Each year the eggs are sponsored by the Chamber and some eggs are filled with cash thanks to the Assembly of God Church and American Heritage Bank. Barnsdall Easter Event is scheduled for March 31, location and times are to be determined.
The Chamber also welcomed the new Executive Director for Osage County Tourism Kelly Bland who was hired for the vacant position at the end of 2017. Bland stated she was excited for the opportunity and is ready to bring more tourism to Barnsdall and all of Osage County. Tune in next week for Talk of the Town when Kelly Bland will be the shows special guest. Talk of the Town airs on KPGM AM1500 FM 99.1 Thursday at 7:40am.
« Back to News