News
Washington County
Posted: Jan 10, 2018 1:31 PMUpdated: Jan 10, 2018 9:48 PM
Bartlesville Man Arrested After Making Scene At Restaurant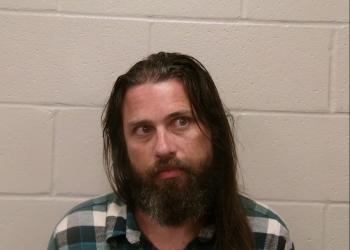 Max Gross
A Bartlesville man shouting loudly about lewd conduct at a local restaurant was arrested earlier this week. Michael Hodgin made an appearance at the Washington County Courthouse facing a charge of disturbing the peace and possession of methamphetamine.
According to an affidavit, Hodgin was sitting at the bar in restaurant and began shouting profanities and talking about masturbation. Hodgin was asked to leave the restaurant by an employee but he refused.
Two other restaurant patrons decided to file charges for disturbing the peace. At this time police were called to the scene and attempted to detain Hodgin. He wouldn't let the officer place him in handcuffs and shouted the officer was "an armed gang member".
It took two officers to finally place Hodgin in handcuffs. A search of his person brought up several syringes and a small baggie of methamphetamine.
Hodgin will appear in court next January 29. His bond was set at $1,000.
« Back to News