News
Posted: Jan 10, 2018 3:43 PMUpdated: Jan 10, 2018 9:49 PM
Bartlesville Man Charged With Assault By Strangulation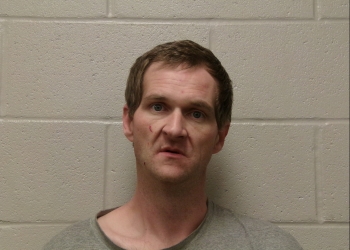 Max Gross
A domestic incident at a family home led to the arrest of a Bartlesville man. Solomon Allen stood before a judge at the Washington County courthouse on Wednesday facing a charge domestic abuse by strangulation in the presence of a minor.
According to an affidavit, Allen's wife had told one of their children to stop playing a video game and the child became upset. The child went to the room where Allen was lying down but Allen sent him out of the room. Allen's wife came to defend the child and a verbal altercation ensued.
The wife claims Allen got up and grabbed her by the throat and pushed her up against a wall in the hallway. She then kicked him in the groin and he brought her to the ground. The officer noticed a red mark on the victim's neck.
The victim told the officer she was worried that "he could end up killing me."
Allen's next court appearance in scheduled for February 2.
Hodgin will appear in court next January 29. His bond was set at $1,000.
« Back to News