News
State of Oklahoma
Posted: Jan 12, 2018 3:22 PMUpdated: Jan 12, 2018 3:22 PM
OSDH Still Recommending Flu Vaccines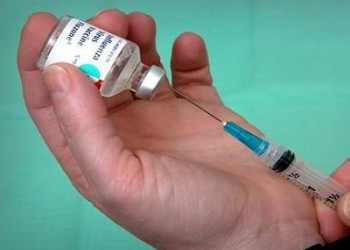 Ben Nicholas
As the number of flu-related hospitalizations continues to increase, the Oklahoma State Department of Health has sent out a reminder to Oklahomans saying there is still time to get a flu shot.
OSDH reports a total of 22 deaths and more than 1,000 hospitalizations associated with the flu since the season began in September. More than half of the hospitalizations have occurred among individuals 50 years and older.
Public health influenza vaccination clinics are available at county health departments, medical providers and pharmacies throughout the state. The OSDH wants to remind Oklahomans that everyone is at risk for influenza and the flu vaccination is recommended for anyone 6 months of age and older.
« Back to News