News
City of Bartlesville
Posted: Jan 12, 2018 3:29 PMUpdated: Jan 12, 2018 3:29 PM
Meeting Set For Community Input On Pathfinder Grant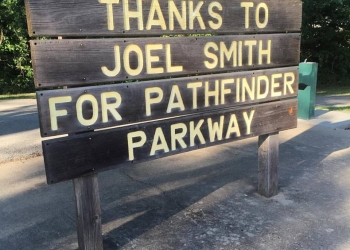 Ben Nicholas
The City of Bartlesville is seeking $125,000 ingrant funding to leverage existing local funding for improvements to Pathfinder Parkway — specifically, for construction of a new connection of the trail located south of Eastland Shopping Center.
City staff is preparing an application for funding from the 2018 Recreational Trails Program, which is administered by the Oklahoma Tourism and Recreation Department, and is seeking public input as part of the grant application process. A public meeting is set for 2 o'clock on Tuesday in the First Floor Conference Room at City Hall.
In addition to public comment, letters of support are asked for and needed by January 26. Residents are
encouraged to send letters to grants administrator Nancy Warring, at 401 S. Johnstone Ave., Bartlesville, OK 74003 or by email to newarring@cityofbartlesville.org. Letters of support are required as part of the grant application.
Reportedly, up to eighty percent of the eligible costs can be reimbursed. The remaining funds required for this project are available in the City's voter-approved half-cent Capital Improvement Projects Fund.
Preliminary engineering plans have been completed on the project.
We have reached out to Community Development Director Lisa Beeman for more information on the program, meeting, and project, but have not heard back at this time.
« Back to News