News
State of Oklahoma
Posted: Jan 12, 2018 3:40 PMUpdated: Jan 12, 2018 3:41 PM
ODWC Sees Results In 2017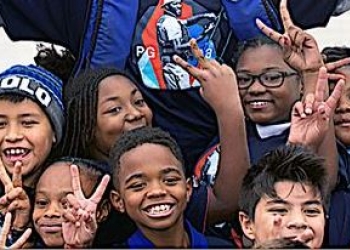 Ben Nicholas
An NBA All-Star and renovated public shooting ranges are among the notable accomplishments of the Oklahoma Department of Wildlife Conservation during the past year.
2017 was a year of notable success stories for the Wildlife Department and its outdoors customers. Near the top of the list was the launch of the Oklahoma Land Access Program, which opened to sportsmen Sept. 1, offering 35,000 acres, 45 pond acres and 2.75 miles of stream access to licensed hunters and anglers in only four short months.
Lands and waters enrolled in OLAP offer walk-in public access while providing incentive payments to the landowners. The program uses more than $2 million in Voluntary Public Access and Habitat Incentive Program grant money provided by the U.S. Department of Agriculture and administered by the Natural Resources Conservation Service to increase public hunting and fishing opportunities. Additional payments have been pledged by Oklahoma Pheasants Forever/Quail Forever if farmers leave standing crops or delay harvest.
Other notable 2017 developments from the Wildlife Department include a partnership with the Paul George Foundation. Oklahoma City Thunder star Paul George gathered with about 45 grade-schoolers along the Oklahoma River in November to announce the new partnership. The Paul George Foundation Outdoor Initiative will introduce ODWC's Fishing in the Schools program to 13 new inner-city schools in Oklahoma City. Along with the Department's other educational programs, Fishing in the Schools continues to grow in popularity, ending 2017 with nearly 350 schools involved statewide.
« Back to News