News
City of Bartlesville
Posted: Feb 01, 2018 3:40 PMUpdated: Feb 01, 2018 3:40 PM
PSO Trimming Trees In Town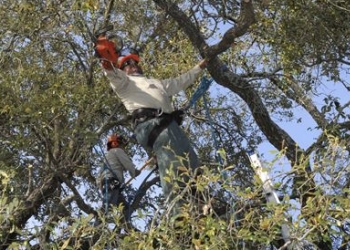 Ben Nicholas
Public Service Company of Oklahoma will have contract crews trimming trees in Bartlesville for the next few days.
Bacco Tree Service has been contracted to complete the work in the areas between the south and north borders of Nowata Road and Southeast Adams, and east and west borders of Bison Road and Washington Boulevard, as well as along Camelot north to Roanoke Ridge, stopping just south of Price Road near Food Pyramid.
Crews will be using white pickup trucks and a white chip truck and chipper with the "Bacco Tree Service" logo on the side. PSO officials say the preventive maintenance helps deter outages caused by vegetation interfering with the electric grid.
According to PSO, they will clean up any debris resulting from the trimming.
« Back to News