News
Elections
Posted: Apr 13, 2018 3:57 PMUpdated: Apr 13, 2018 4:02 PM
Plenty of Candidates for Congress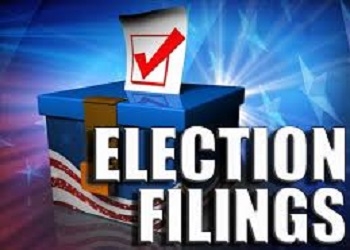 Charlie Taraboletti
Candidates for the November General Election spent the last three days filing their declarations of candidacy and there are quite a few contested elections.
First District Congressman, Jim Bridenstine has chosen not to run for re-election. The First Congressional District, which includes Washington and Tulsa Counties has a total of ten declared candidates – five Republicans and Five Democrats. Tim Gilpin of Tulsa, Amanda Douglas of Broken Arrow, David Hullum of Tulsa Gwendolyn Fields of Oklahoma City, and Mark Keeter of Tulsa filed as Democrats. Tim Harris, Kevin Hern, Danny Stockstill – all of Tulsa, Nathan Dahm of Broken Arrow, and Andy Coleman of Owasso filed as Republicans.
Markwayne Mullin is in his third term as Second District Congressman. The Second District covers Nowata County and Eastern Oklahoma to the Missouri and Arkansas state line and from Kansas to Texas. The field of candidates includes four Democrats, four Republicans, a Libertarian, and an Independent. Elijah McIntosh and Jason Nichols of Tahlequah, Clay Padgett of Soper and Virginia Jenner of Wagoner filed as Democrats, Jarrin Jackson of Owasso, Brian Jackson of Muskogee, Markwayne Mullin of Westville, and John McCarthy of Afton filed as Republicans, Richard Castaldo of Grove filed as a Libertarian, and John Foreman of Park Hill filed as an Independent.
Frank Lucas is in his 12th term representing Oklahoma's Third district. The district includes Osage County and extends to the western state line with Colorado. There are two Democrats and two Republicans who filed for the office. Murray Thibodeaux of Tulsa and Frankie Robbins of Medford filed as Democrats. Frank Lucas of Cheyenne and Eldon Dugan of Howe filed as Republicans.
Republicans and Democrats will vote in a primary election June 26th to narrow the field to a single candidate from each party. If no one received more than 50 percent of the vote in the primary, then the top two candidates for that office will face each other in an August runoff.
« Back to News