News
Elections
Posted: Apr 13, 2018 4:20 PMUpdated: Apr 13, 2018 4:20 PM
Five File for Lieutenant Governor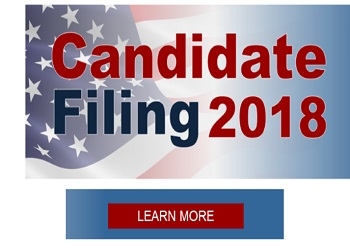 Charlie Taraboletti
There is more interest in Oklahoma's Lieutenant Governor's race than in recent years. An Independent, two Democrats, and four Republicans filed for the office that Todd Lamb will vacate to run for Governor.
Ivan Holmes of Okahoma City will run as an Independent. Anastaasia Pittman of Oklahoma City and Anna Dearmore of Okmulgee filed as Democrats. Eddie Fields of Wynona, Dominique Block of Oklahoma City, Corporation Commissioner Dana Murphy of Edmond, and Matt Pinnell of Tulsa make up the field of Republicans running for the office.
Republicans and Democrats will vote in a primary election June 26th to narrow the field to a single candidate from each party. If no one received more than 50 percent of the vote in the primary, then the top two candidates for that office will face each other in an August runoff.
« Back to News