News
City of Bartlesville
Posted: May 14, 2018 12:36 PMUpdated: May 14, 2018 12:36 PM
New Braums Opening In June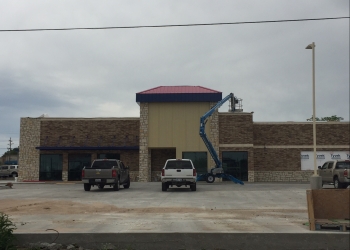 Ben Nicholas
Construction continues in Bartlesville at the new Braums location.
According to Braums Public Relations Director, Amanda Beuchaw, the new location on Highway 75 will be ready and opened on June 18 at 6 o'clock that morning. With the opening, the old location near Food Pyramid will close on Sunday night, and all items left in that store will be transferred across the street.
The new location will be a new design, and will feature a larger fresh market area. Beuchaw says that the building will be around 6-thousand square-feet in total, and will have seating for about 80 guests.
Beuchaw says that once everything is moved, the old building will be put on the market for sale.
« Back to News