News
Washington County
Posted: May 14, 2018 3:40 PMUpdated: May 15, 2018 4:12 PM
Man Arrested After Stealing Mother's Day Cards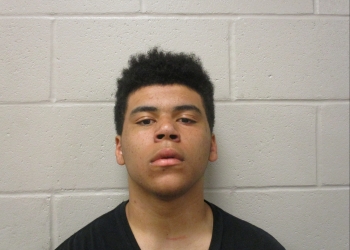 Max Gross
An 18-year-old Bartlesville man was arrested after attempting to steal two Mother's Day cards from a local grocery store on Sunday. Moises Lopez appeared in front of a judge at the Washington County Courthouse facing charges of shoplifting, assault, damage to property and obstructing an officer.
According to an affidavit, a witness testifies that Lopez concealed two Mother's Day cards in his pants. A woman at the scene told him to stop and he proceeded to throw soda bottles at her causing her to injure her wrist.
When confronted by the manager Lopez was seen kicking a display case holding cards. Lopez punched the store manager in the face and he also threw a variety of soda products at the manager.
Lopez tried to run for the back of the store when police arrived on the scene. Lopez was detained and taken to the Washington County Jail. Lopez saw his bond set at $2,500 with a condition of no contact with the store or any of the victims.
« Back to News