News
Washington County
Posted: May 15, 2018 2:53 PMUpdated: May 15, 2018 4:13 PM
Kansas Man Clocked at Over 100 MPH in Stolen Car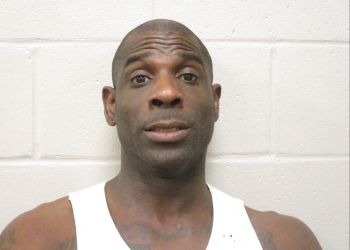 Max Gross
A man clocked on radar driving at 112 miles per hour in a stolen vehicle was placed under arrest. Jerry Bailey Jr. stood before a judge at the Washington County Courthouse on Monday facing a charge of possession of a stolen vehicle, driving under suspension and speeding for an incident that occurred over the weekend.
According to an affidavit, an officer on patrol noticed a vehicle traveling north on U.S. 75 at a high rate of speed. The radar indicated that the vehicle was speeding in excess at 112 miles per hour. The officer activated his overhead lights in order to perform a traffic stop.
The officer made contact with Bailey who had an identification card but didn't have a license. Bailey couldn't provide insurance verification because he was not the owner of the car. Bailey stated that he was trying to get the car back to its owner in Coffeyville, Kansas.
After Bailey was placed under arrest the officer learned that the vehicle had been reported stolen out of Kansas.
Bond for Bailey was set at $5,000.
« Back to News