News
Washington County
Posted: May 16, 2018 2:56 PMUpdated: May 17, 2018 9:58 AM
Bartlesville Woman Charged with Resisting Arrest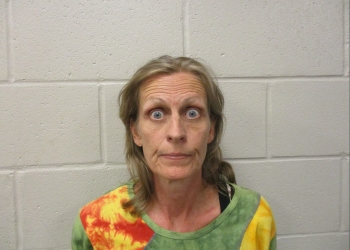 Max Gross
A Bartlesville woman with a history of causing disturbances was arrested after causing a scene and an attempting to injure a police officer on Tuesday. Tina Emerson appeared in court on Wednesday facing charges of assault and battery on a police officer, obstruction, resisting arrest and disturbing the peace.
According to an affidavit, a man reported multiple disturbances created by Emerson. First, the man stated Emerson came around his house shouting cuss words and making threats directed at him. The man claims that Emerson had been acting erratically all week long including blaring her radio at high volumes all hours of the day, running after and yelling at passing cars and also an instance where she harassed a pedestrian by poking her. He caught the instance on video.
An officer came to residence to question Emerson. Immediately she got into her vehicle and drove off in an erratic manner. The officer followed and performed a traffic stop.
Emerson continued acting strangely when the officer asked for her license and she could not provide one. She began yelling at the officer and jumping around the inside of her car. The officer tried to get her out the vehicle to perform a test to see if she was capable of driving and Emerson climbed up the door frame to the roof of her vehicle.
Emerson claimed she need "smoke her religion" while holding up a cigarette as she stood on the roof on the vehicle. It took multiple officers to get her down from the car and detained into police custody. Emerson attempted to resist by kicking her legs and using her knees to attack the officer's lower body.
Eventually officers transported her to the Washington County Jail where she continued to scream and cuss. The officer noted small cuts on his hand after the incident.
Emerson saw her bond set at $1,500. Her next court appearance is set for June 1.
« Back to News