News
Washington County
Posted: Jun 11, 2018 2:59 PMUpdated: Jun 11, 2018 4:11 PM
Bartlesville Man Forcibly Enters Apartment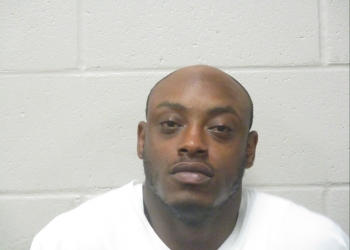 Max Gross
A man who forcibly entered his ex-girlfriend's apartment was arrested late Friday night. Jeremy Barber stood before a judge at the Washington County Courthouse on Monday facing charges of first degree burglary, destruction of private property and interfering with an emergency call.
According to an affidavit, an officer reported to an apartment on South Sante Fe Avenue in Bartlesville. The officer observed a man sitting a couch in the apartment with his legs setting in a manner that was blocking the door.
Officers spoke with the female who reported the incident. She stated that she was previously in a relationship with Barber but she had ended things over a month ago. She alleges Barber was knocking on her door for more than two hours.
At one point the knocking stopped and she believed that Barber had left. The woman opened the door and Barber forced his way into the apartment. Barber then sat blocking the door and not allowing the woman out.
The woman tried to call the police and Barber grabbed the phone out of her hand and smashed it.
Barber denies forcing his way in the apartment. He later admitted to officers that he did keep the woman from leaving and he smashed her cell phone when she tried to make an emergency phone call.
Barber's bond was set at $25,000.
« Back to News