News
City of Bartlesville
Posted: Jun 12, 2018 2:56 PMUpdated: Jun 12, 2018 2:56 PM
Tower Green Committee Wants to Hear From You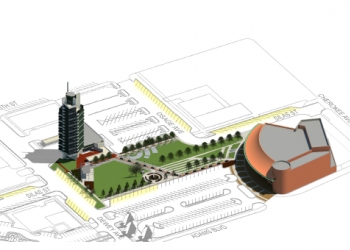 Max Gross
The Tower Green Design Committee will receive public input at a special town hall meeting on Thursday. The committee is looking to gather opinions on how to best shape the gathering space.
The $1.7 million project was approved as a part of the March 6 General Obligation Bond Election.
The space will be constructed on Sixth Street to be located between the Price Tower and the Bartlesville Community Center. Committee members include Jay Webster, Maria Gus, Annah Fischer, Brad Doenges, as well as city councilors Jim Curd and Alan Gentges.
All citizens are encouraged to attend in order to share their ideas for the use, design, and development of the space.
The meeting will be held at 5:00 p.m. in the Community Hall at the Bartlesville Community Center.
« Back to News