News
Local News
Posted: Jun 13, 2018 10:16 AMUpdated: Jun 13, 2018 10:16 AM
Steve Walker Joins Stumpff Team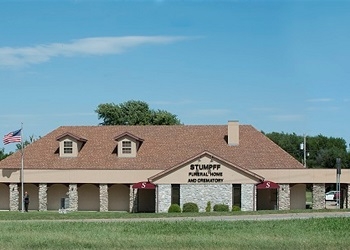 Charlie Taraboletti
Stumpff Funeral Home General Manager, Scott Holz and Funeral Director, Ed House have welcomed a new member to their team. Steve Walker will now help Stumpff Funeral Home provide families with first-rate funeral care.
Walker has served Bartlesville area families for more than 20 years. He says Bartlesville has been fantastic to him and he looks forward to merging his experience as a former partner of Walker-Brown Funeral Home as part of the Stumpff Funeral Home organization.
Walker and Scott Holz were roommates when they were students at Dallas Institute of Funeral Service. Holz says he is thrilled and has no doubt that Walker will be an invaluable addition to the business.
They want you to know that Stumpff Funeral Home & Crematory will honor all of Walker-Brown's pre-need contracts and any other commitments made to local families. Holz says your pre-arranged and pre-funded plans are safe and secure with Stumpff Funeral Home.
« Back to News