News
State of Oklahoma
Posted: Jul 06, 2018 2:18 PMUpdated: Jul 06, 2018 2:18 PM
Runoff Elections Set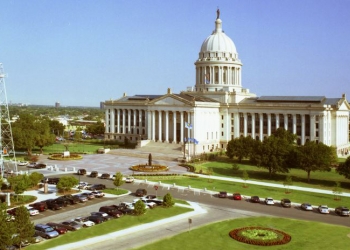 Ben Nicholas
It was a quiet week politically in Oklahoma following the June 26 primary election.
The primary runoff will be held on August 28 with Republican and Democrat runoffs occurring across a broad spectrum of offices including Governor, Lt. Governor, Attorney General, State Auditor/Inspector, Labor Commissioner, State Superintendent and Corporation Commission.
Former U.S. Senator Tom Coburn said earlier in the week week that an initiative petition to repeal HB 1010XX will not make a second effort this summer due to the tight time-line for gathering signatures.
The Oklahoma Supreme Court sided with challenges brought forth by education advocacy organizations to the initial repeal petition.
Additionally, the three-cent per gallon gasoline and six-cent per gallon diesel excise tax increase contained in the bill went into effect July 1. The measure was passed by the legislature in March and signed by Governor Mary Fallin. The majority of the revenue contained in the bill is allocated to a teacher salary increase and classroom funding.
« Back to News