News
City of Bartlesville
Posted: Jul 06, 2018 2:23 PMUpdated: Jul 06, 2018 2:23 PM
Local Paper Delayed on Friday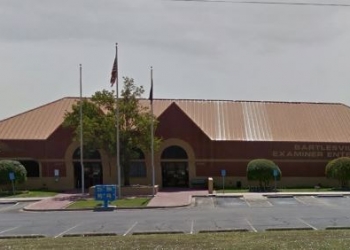 Ben Nicholas
Delivery of Friday's Bartlesville Examiner-Enterprise has been delayed by a power outage and related computer-server problems. The press started at approximately 1 p.m., and the Examiner-Enterprise's should start delivering the newspaper at approximately 1:30 p.m.
A squirrel damaged the electricity connection leading to the Examiner-Enterprise building on Thursday afternoon. Utility workers labored overnight to replace the line. That work was completed about 4 a.m. Friday.
After power was restored, the EE's computer servers wouldn't come back online. The EE worked with out IT department to get the servers working again. The server repairs were completed around noon.
Publisher Matt Tranquill says the EE wants to thank our subscribers for their patience.
« Back to News