News
City of Bartlesville
Posted: Nov 08, 2018 2:53 PMUpdated: Nov 08, 2018 2:55 PM
Sen. Daniels Commends City of Bartlesville for Practicality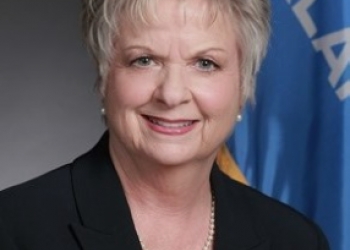 Garrett Giles
A series of hearings have been held at the State Capitol in Oklahoma City regarding medical marijuana. Bartlesville's Senator Julie Daniels has been attending those Legislative Working Groups on Medical Marijuana for the last several months.
Daniels says the next draft bill should be coming her way soon. Senate and House staff are continually working on an update of a bill that would evolve during their hearings, Daniels says. Armed with her notes and questions, Daniels says she will go through the bill to address whether or not the bill will answer her questions affectively and if it balances the rights of medical marijuana patient's rights with the rights of others in Oklahoma.
In the last two weeks, Senator Daniels says she has had informative and thoughtful conversations with Bartlesville's finest city leaders about medical marijuana. Those leaders include City Manager Mike Bailey, new Police Chief Tracy Roles, and Community Development Director Lisa Beeman. Daniels says these people aren't trying to push an envelope, but rather finding practical solutions to the many things State Question 788 was silent on.
Senator Daniels says she still has time before the next hearing occurs so she'll continue to educate herself on the issue. Final regulations will require great caution, Daniels says. The medical marijuana topic, she says, will be an interesting topic for a long time.
« Back to News