News
Bartlesville
Posted: Dec 05, 2018 3:37 PMUpdated: Dec 05, 2018 3:37 PM
Messiah Sing-Along to take Place on Sunday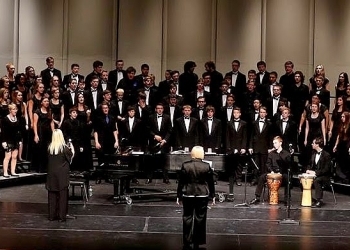 Ty Loftis
The Bartlesville Musical Research Society will have a Messiah Sing-Along this Sunday at the First Presbyterian Church in Bartlesville. Conductor and choir director Mark Beckwith says he is looking forward to the event.
Beckwith says anyone is welcome to attend, but the same goes for those who would like to sing.
Beckwith adds that it is important to take the words of The Messiah to heart, especially around this time of the year.
The event begins at 3 o' clock for those interested in watching or singing along.
« Back to News