News
Washington County
Posted: Dec 06, 2018 3:18 PMUpdated: Dec 06, 2018 4:18 PM
Bartlesville Man Charged After Multiple Burglaries at Same Residence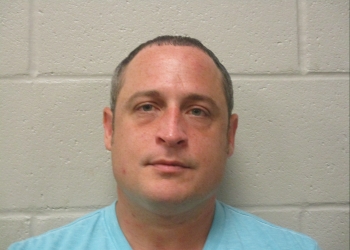 Max Gross
A Bartlesville man was arrested on November 29 after repeated instances of burglary at the same residence. Joshua Whitley was arraigned on a charge of second degree burglary at the Washington County Courthouse on Thursday.
According to an affidavit, the victim began noticing small things missing from her home over the course of two months. The victim placed $9 in a change jar as a test and noticed it was gone a few days later. She then purchased a surveillance system.
The system's video shows Whitley gaining entrance through a window at a later date. Whitley walked throughout the house and then noticed the camera. At this time he disabled the camera. The camera then turned back on and was focused away so it could not capture Whitley's actions.
Officers received a still frame from the surveillance system showing Whitley's face. They were able to use social media to positively identify Whitley. Whitley also has a pending embezzlement charge in Washington County as well as a gun possession charge out of Rogers County.
Whitley's bond was set at $50,000 with a stipulation of no contact with the victim or her residence. He is due back in court on December 28.
« Back to News