News
Washington County
Posted: Mar 13, 2019 10:00 AMUpdated: Mar 13, 2019 3:11 PM
Absentee Ballots Available for Municipal Election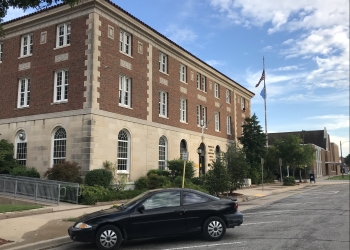 Garrett Giles
Those wanting an absentee ballot for the April 2nd, 2019 Regular Municipal Election for the Town of Copan and the Town of Ochelata have a limited time to apply. Washington County Election Board Secretary Yvonne House urges voters who want an absentee ballot to apply early. Absentee application forms are available at the Washington County Election Board Office in Room 101 of the courthouse located at 420 S. Johnstone Ave in Bartlesville.
Yvonne says any registered voter may vote by absentee ballot for any election in which he or she is eligible to vote. A voter must be registered at an address within the geographical boundaries of the school district to be eligible in the schools election in Ochelata and Copan.
Those wanting an absentee ballot have until 5:00 PM Wednesday, March 27th to apply. As an alternative to voting by mail absentee, voters can receive and cast a ballot by going to the County Election Board Office on Thursday, March 28 and Friday, March 29. Voting will take place from 8:00 a.m. to 6 p.m. both days. For more information, call 928.337.2850.
« Back to News