News
Washington County
Posted: Mar 13, 2019 2:56 PMUpdated: Mar 13, 2019 4:39 PM
Bartlesville Man Uses Weapon in Domestic Assault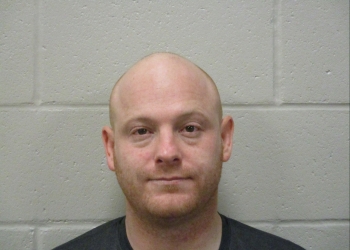 Max Gross
A Bartlesville man was arrested after an alleged domestic assault incident on Tuesday night. James Conditt appeared at the Washington County Courthouse facing charges of domestic assault and battery as well as assault with a dangerous weapon.
According to an affidavit, Conditt allegedly kicked a woman and hit her with a PVC pipe. A disagreement between the two ensued after the woman refused to allow Conditt to use her company vehicle to run an errand.
The woman claims that Conditt kicked her in the thigh. A male witness said he then observed Conditt breaking a vacuum cleaner with the PVC pipe. Conditt then struck the victim with the pipe. The victim's brother then arrived at the residence. Conditt came outside and threw the pipe at the brother's vehicle which left a chip in the paint. Conditt also threw a machete at the front tire of the vehicle causing it to deflate.
Conditt's bond was set at $10,000 with condition of no contact with the alleged victims. Conditt is due back in court on March 22.
« Back to News