News
Osage County Fairgrounds
Posted: Mar 14, 2019 12:41 PMUpdated: Mar 14, 2019 12:43 PM
Roy Clark Memorial Rodeo Taking Place in April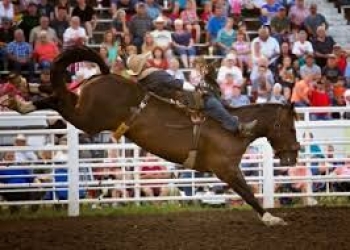 Ty Loftis
In honor of Roy Clark's legacy, Barbara Clark has partnered with the American Therapeutic Riding Center to support the children of Green Country.
On Friday, April 26 and Saturday, April 27, the public is invited to the Osage County Fairgrounds to take part in the first annual Roy Clark Memorial Championship Rodeo. The ATRC has provided equine therapy services to thousands of children over the last 10 years.
If you would like to take part in the event, call Ringgold and Sons Rodeo Company at 580-244-3635. You also have the option to register on the day of the event. For any questions regarding the fairgrounds, call 818-693-9914 or 918-246-9450.
Tickets are $10 for adults, $5 for kids aged 6-12 and those under the age of 5 are admitted free. First responders and those with a military get in free.
We will have updates to this story as the event draws near.
« Back to News