News
Bartlesville
Posted: Mar 14, 2019 1:46 PMUpdated: Mar 14, 2019 1:46 PM
Prophecy Weekend to Take Place at First Wesleyan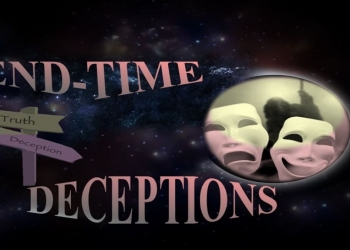 Garrett Giles
Christian Apologetics and Discernment Ministry author Eric Barger will speak at a prophecy event this weekend at First Wesleyan Church in Bartlesville. Barger is also an ordained minister with the United Evangelical Churches who has given talks on secular radio programs and churches across the U.S.
Barger says his seminars highlighting today's deceptions will begin Saturday night at FWC Fellowship Hall. He said he will speak on the risks associated with home invasion and the rise of surveillance technologies. If you have concerns about where social media, Google and other technologies are leading society today, he asks you to attend Saturday's seminar.
There will be another big topic Barger will discuss on Sunday night in the First Wesleyan Church Sanctuary. He said he has been asked to speak about the increasing infiltration of paranormal and occult seductions in western culture, including America.
The word occult to some may sound scary to some. Barger said the word may sound scary because Christians today may not know what it means or how to approach the problem in modern history. He said fear rises with misinformation. Knwoing that Barger said he does his best to eliminate people's fears by giving them information and understanding so they can deal with the issues around them.
Both Saturday and Sunday's events will take place at 6:00 PM with a Q&A session to follow. Saturday's event will involve a potluck dinner. Barger will speak in all three morning services at First Wesleyan Church also.
« Back to News