News
Government
Posted: Dec 12, 2019 8:42 AMUpdated: Dec 12, 2019 11:07 AM
Sen. Daniels Named a Guardian of Free Enterprise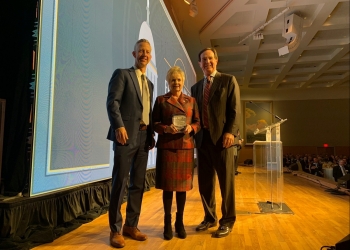 Garrett Giles
At the National Cowboy & Western Heritage Museum in Oklahoma City on Wednesday, Bartlesville's Senator Julie Daniels was honored.
During the State Chamber of Oklahoma's 2019 Public Affairs Forum, Sen. Daniels was named a "Guardian of Free Enterprise." Sen. Daniels said she likes being recognized as a champion for free enterprise.
The State Chamber of Oklahoma acknowledges legislators who stand up for employers and jobs in the State of Oklahoma through the legislative work that they do. This is an award that is handed out every year.
Sen. Daniels received this accolade for her work on revising Oklahoma's worker's compensation law while preserving significant reforms from 2013. Getting a bill passed to redraw judicial district boundaries to enlarge the pool of candidates for seats on the Oklahoma Supreme Court and Court of Criminal Appeals last spring is another reason why Sen. Daniels received the award.
Sen. Daniels thanked the State Chamber of Oklahoma for their strong advocacy on behalf of the Oklahoma business community.
Representative Kevin Wallace also earned the Guardian of Free Enterprise award. The State Chamber awarded the "Rising Star" honorto Senator John Haste and Representative John Haste. Senator Greg Treat and Representative Charles McCall were the State Chamber's "OK2030 Vision" recipients.
All recipients are pictured below. Senator Daniels is pictured above with her award. Photos are courtesy of Sen. Daniels.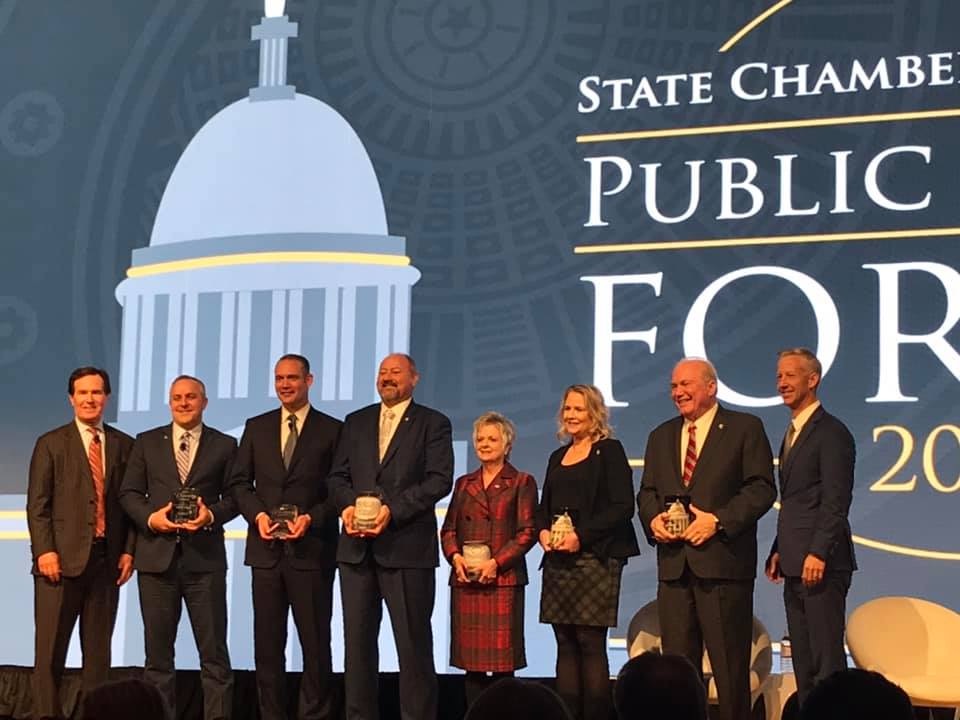 « Back to News