News
City of Bartlesville
Posted: Dec 13, 2019 9:24 AMUpdated: Dec 13, 2019 9:24 AM
History Museum to Show 1945 Musical Comedy Film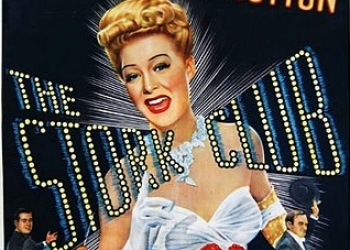 Garrett Giles
The Bartlesville Area History Museum will show "The Stork Club" during its Movie Monday event scheduled for Dec.16th.
The feature will be shown from noon to 1:30 p.m. at the museum, located on the fifth floor of City Hall, which can be found 401 S. Johnstone Ave. in Bartlesville.
VCI-Entertainment of Tulsa said this 1945 film is an American musical comedy film directed by Hal Walker, starring Betty Hutton and distributed by Paramount Pictures, Hutton portrays Judy Peabody, a hat-check girl at the famed New York nightspot, The Stork Club. One night after work, Hutton rescues an old tramp, played by Barry Fitzgerald, from drowning. The tramp is really a millionaire, despondent over a failing marriage and in his gratitude, anonymously provides for her financial well-being. Being set up in luxury changes her life - but not all for the best and jealousy rears its ugly head over the unknown benefactor causing Judy's boyfriend to dump her, all of which culminated in a humorous and entertaining B & W film rumored to have been financed by the original and famous Manhattan, New York Stork club."
BAHM is a family friendly facility where admission is free and donations are always welcome. Hours are 8:00 a.m. to 4:00 p.m. Monday through Friday.
« Back to News