News
Ramona
Posted: Dec 13, 2019 10:16 AMUpdated: Dec 13, 2019 11:40 AM
Ramona Christmas Parade to Air on KRIG 104.9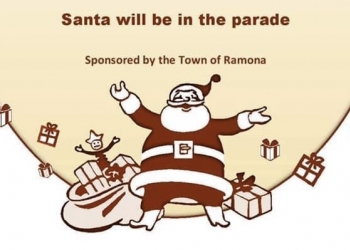 Garrett Giles
Ramona's Christmas Parade of Lights will take place at 6:00 p.m. on Saturday, Dec. 14th.
Line up for the parade will begin at 5:30 p.m. in the Ramona High School parking lot. 1st, 2nd, and 3rd place plaques for floats will be given to the top parade floats.
A live radio broadcast of the Ramona Christmas Parade of Lights will be on Real Country KRIG 104.9 starting at 5:30 p.m. The broadcast is possible thanks to Lucas Metal Works, Bartnet IP, Totel CSI, Totah Communications, BancFirst and Blue Star Sales.
An opportunity for your kids to take a photo with Santa will be available from 2:00 to 5:00 p.m. at the Senior Center in Ramona courtesy of Bank of America. You can get a free serving of hot chocolate and chili located in front of the Senior Center building as well. They are located on 4th Street next to the City Park.
« Back to News