News
Pawhuska
Posted: Jan 16, 2020 5:04 PMUpdated: Jan 17, 2020 10:28 AM
New Details in Pawhuska Police Investigation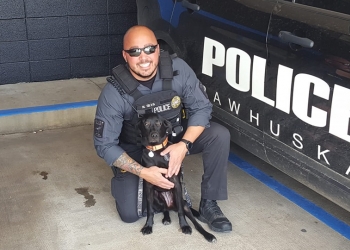 Ty Loftis
Osage County District Attorney Mike Fisher spoke with KPGM Radio about the OSBI investigation regarding the Pawhuska Police Department.
Pawhuska Police Chief Nick Silva was abruptly fired in June only to get re-hired a short time later after the public came out in public support of Silva.
Silva is now being suspended with pay and his department is being investigated by the OSBI at the request of the Osage County District Attorney's Office. District Attorney Mike Fisher opened the investigation in early January.
City Manager Dave Neely made the decision to suspend Silva on Thursday with pay. Fisher stresses that not all of the Pawhuska Police Department is under investigation.
Fisher added that the investigation should conclude sometime next week and a decision on whether or not charges should be filed will be made at that time. If charges are filed, they will be criminal in nature.
« Back to News