News
City of Bartlesville
Posted: Mar 25, 2020 4:03 PMUpdated: Mar 25, 2020 4:03 PM
Stitt Clarifies Executive Order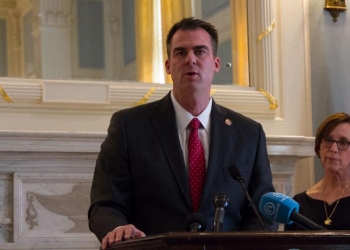 Max Gross
Oklahoma Governor Kevin Stitt released a clarification in regards to an executive order that he announced during his press conference on Tuesday afternoon. Stitt announced a list of businesses that will be allowed to remain open during the coronavirus pandemic.
The City of Bartlesville will abide by the measures from the state level as they will supersede what it announced at Monday's emergency meeting. Bartlesville mayor Dale Copeland says there was some confusion after the initial announcement of the order. Copeland says the city will work to inform businesses affected by this order.
The city is still working out the steps of the informative process at this time. Copeland said he was happy that the Governor's office responded to their concerns.
The city and its staff will gladly answer any questions. The full list of businesses permitted to stay open can be found HERE.
« Back to News