News
Local News
Posted: Sep 16, 2020 9:20 AMUpdated: Sep 16, 2020 9:20 AM
More Dewey Homecoming Interviews Air on Wednesday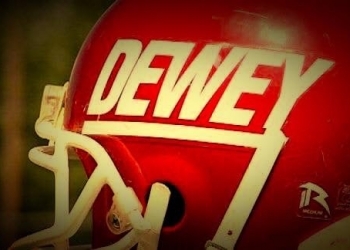 Garrett Giles
It's "USA Day" at Dewey High School!
Homecoming royalty interviews continue on Real Country KRIG 104.9 at 5:45 p.m. on Wednesday with Hailey Fesler and Dylan Malaske compliments of Bartnet IP and LPL Painting.
Thursday is "Tie Day" at DHS. Homecoming royalty interviews will continue on KRIG at 5:45 on Thursday with Brooklyn Cunningham, Kylie King, Brayden Adcock and Jack Davis compliments of Bartnet IP, Popkess Pharmacy, and Medicalodges of Dewey.
« Back to News