News
City of Bartlesville
Posted: Nov 25, 2020 2:54 PMUpdated: Nov 25, 2020 2:54 PM
Salvation Army Provides Thanksgiving Meals to the Community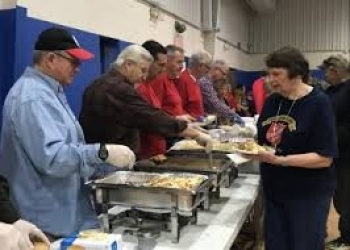 Ty Loftis
The Salvation Army held a drive-through meal pick-up for families in need of a good Thanksgiving meal on Wednesday afternoon. It was a successful event, as Captain Ian Carr says they ran out of food quicker than expected.
This was Carr's third year being a part of the Thanksgiving meal giveaway. He says because of the COVID-19 pandemic, this has been a year unlike any other.
Carr said that the Salvation Army has been contact-free from the public since March. That is why he added it is so nice seeing people get help during this holiday season.
Looking ahead to the Christmas holiday, Carr says they are now looking for volunteers to help ring bells and sort items for the Angel Tree Distribution. For more information call 918-336-6454.
« Back to News