News
Local News
Posted: Jun 24, 2021 6:03 AMUpdated: Jun 24, 2021 6:21 AM
Tri County Tech Gives Outgoing Fields Emeritus Status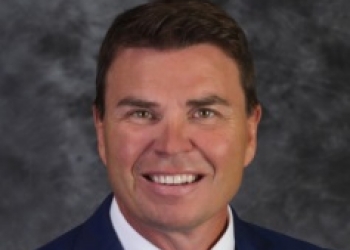 Garrett Giles
An outgoing Superintendent at Tri County Tech has received a prestigious recognition.
Superintendent Lindel Fields is the first superintendent in Tri County Tech's history to receive Superintendent Emeritus status. Emeritus status is an honor awarded by Tri County Tech to show respect for a distinguished career.
In a statement, Tri County Tech Board of Education President John Woolman said:
"It is an honor for the Tri County Tech Board of Education to grant Lindel Fields the Superintendent Emeritus status. Congratulations on a job well done, and for cementing an enduring legacy with Tri County Tech that will serve many generations to come."
Fields has had numerous accomplishments spanning his 20 years of service to Tri County Tech, which has impacted the Bartlesville community and Northeast Oklahoma as a whole.
In November of 2018, Tri County Tech crossed a finish line ten years in the making when they won the prestigious award for excellence, the Malcolm Baldrige National Quality Award. The Baldrige Award is a Presidential-level honor, recognizing outstanding practices among American organizations and businesses, including an unceasing drive for radical innovation, thoughtful leadership, and organizational improvement.
In 2020, Lindel launched the Skills to Rebuild Initiative supported by a $1 million Cares Act Grant. His vision and leadership aligned with his successful execution of the Skills to Rebuild program that helped more than 500 Oklahomans reskill for new and often higher-earning essential careers during the economic downturn due to the pandemic of 2020. Under his guidance, Tri County Tech has achieved a graduation and job placement rate of over 90 percent since 2010, while the number of students enrolled at Tri County Tech has tripled.
The Malcolm Baldrige National Quality Foundation recently announced Lindel as a Baldrige Foundation 2021 Leadership Excellence Award Recipient to embody Baldrige's leadership values and principles and provide outstanding service to the Baldrige community and beyond for having a lasting impact on the quality of education in America. As the only Oklahoman recipient, Fields is among former Congress members and the president of the U.S. Chamber in receiving this year's prestigious recognition.
After 30 years in education with Career Tech, Field's last day will be June 30, 2021. Lindel looks forward to spending some of his time supporting his wife, Leigh Ann, at cycling events throughout the country. An athlete himself, Lindel, is currently training for an Ironman event. When he is not training or camping with his family, he plans to share his experience and knowledge with organizations that desire to create a great place to work with world-class results.
« Back to News