News
Washington County
Posted: Nov 22, 2021 9:32 AMUpdated: Nov 22, 2021 9:49 AM
Wash. Co. Commissioners Approve Six Month Road Bids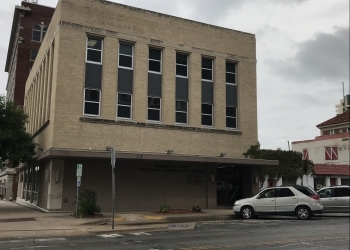 Garrett Giles
The Washington County Commissioners approve six-month road materials in their weekly meeting.
Commissioner Mitch Antle explains that they have to go through this arduous task and handle every bid individually because it is a State Auditor and Inspector requirement. He says he agrees with Commissioner Mike Dunlap that the process could be different, but it is what it is for now.
The six-month road materials that were awarded to the lowest bidder on Monday morning are for Dec. 1, 2021, to May 31, 2022.
Also in the meeting, the Commissioners approved financial statements and reports from Turner & Associates.
Washington County offices will be closed for Thanksgiving starting at noon on Wednesday. The Commissioners will reconvene on Monday, Nov. 29, at 9:30 a.m. on the second floor of the County Administration Building, 400 S. Johnstone Avenue.
« Back to News