News
Posted: Sep 19, 2022 4:55 PMUpdated: Sep 21, 2022 4:55 PM
Washington County & City of Dewey Partner to Fix Road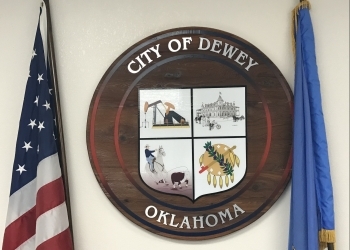 Victoria Edwards
The Washington County Commissioners and the City of Dewey entered into an inter-local agreement on Monday, September 19 to fix the roadways of 11th Street and Cherokee near the Washington County Fairgrounds.
City Manager, Kevin Trease, said he approched Mitch Antle, Commissioner of District 1, about helping with the repairs because Washington County has more manpower and bigger machines so the work could be completed more efficiently. When asked by Wayne Sell, council member, what Dewey would contribute, Trease said mostly materials.
Questions also arose from the council members about what type of work would be done. Trease confirmed it will be pack and seal.
« Back to News