News
Posted: Sep 19, 2022 5:01 PMUpdated: Sep 21, 2022 5:01 PM
City of Dewey to Purchase new Sanitation Truck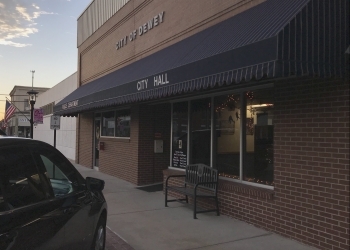 Victoria Edwards
The Public Works Authority of the City of Dewey met on Monday, September 19 for their regular meeting. At the meeting, the primary discussion was on the fact that the city has been struggling with repairs needed on both of its sanitation trucks.
According to City Manager, Kevin Trease, the truck purchased in 2009 needs to be replaced due to age and increasing repairs.
Trease said the purchase of a new truck would likely run about $200,000 and due to the supply chain disruptions, it should be ordered as soon as possible. After a short discussion on what type of truck to purchase, Trease confirmed it will be a new, fully-equipped tuck that is similar to the one purchased in 2017 and it will likely be on a three-year lease plan.
« Back to News