News
Posted: Sep 19, 2022 5:07 PMUpdated: Sep 21, 2022 5:07 PM
Washington County Awards HVAC/BAS Bid to Vision Air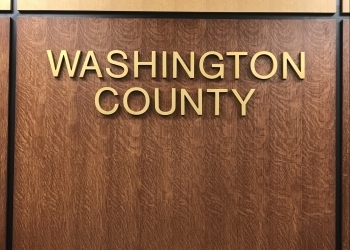 Victoria Edwards
After reviewing the three bids opened last week for the installation of the HVAC and BAS systems for the Washington County Correctional Facility upgrade, the Washington County Board of Commissioners awarded the work to Vision Air of Tulsa for their bid of $391,497 for a Lennox system.
The bid award was tabled last week due to concerns expressed by Washington County Emergency Management that the specifications did not meet state regulations and might need additional upgrades in the near future. To answer these concerns, the Commissioners had Robert Hill, Maintenance Director for Washington County review the units offered and present his opinion at the September 19 meeting. Hill pointed out that a Lennox system was better than the Carrier or Trane systems offered in the other bids because it is much easier and less expensive to fix or upgrade in the future. He was particularly against the Trane system because Trane refuses to make their specs available when maintenance or repairs are needed, forcing customers to hire Trane to fix things and running up costs in the process.
After hearing Hill's recommendation, the Washington County Commissioners approved the bid award for Vision Air of Tulsa and also the ARPA funding to begin the upgrade. The plan is to complete the upgrade before the end of the year.
« Back to News