News
Oklahoma
Posted: Jan 02, 2023 10:18 AMUpdated: Jan 02, 2023 10:18 AM
Oklahoma State House of Representatives to Hold Required Organizational Day Tomorrow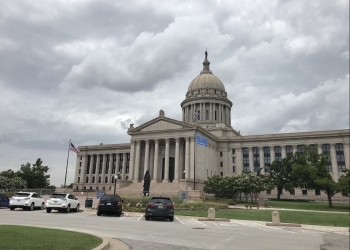 Tom Davis
The House of Representatives will hold its constitutionally-required Organizational Day for the 59th Oklahoma Legislature on Tuesday, Jan. 3.
Beginning at noon, the House will take constitutionally-required actions to seat elected members, install leadership and adopt House Rules for the 59th Legislature. A brief, constitutionally-required Joint Session of the House and Senate also will occur to formally accept election returns.
The actions will mark the formal beginning of the 59th Legislature ahead of the first day of session Monday, Feb. 6.
The Oklahoma Constitution requires each two-year Legislature to convene at noon on the first Tuesday after the first Monday in January of each odd numbered year to formally organize each chamber by electing officers and approving rules. The Constitution also requires the House and Senate to jointly meet in the House Chamber to officially approve the prior year's election returns.
After the formal installation of the Speaker and Speaker Pro Tempore of the House, the Senate will travel across the rotunda to the House Chamber for a short Joint Session to formally approve election returns, as required by the Constitution.
« Back to News