News
Washington County
Posted: Jan 02, 2023 11:58 AMUpdated: Jan 02, 2023 3:00 PM
Will Drake Sworn in as District 11 District Attorney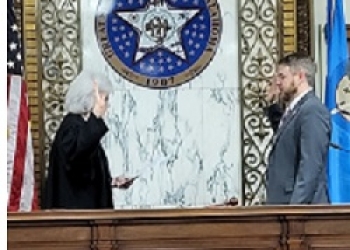 Chase McNutt
Former District 11 assistant District Attorney Will Drake was sworn in today by Judge Linda Thomas as the District Attorney for Nowata and Washington County. Drake has served under former District Attorney Kevin Buchanan for the last 12 years and has been a huge help to Drake.
Here is what Drake had to say about what Kevin Buchanan has meant to him in his career.
Drake takes over immediately this week as the next District 11 District Attorney for Washington and Nowata County.
« Back to News