News
Local News
Posted: Jan 02, 2023 7:36 PMUpdated: Jan 02, 2023 7:38 PM
Washington County Board of Commissioners to Reorganize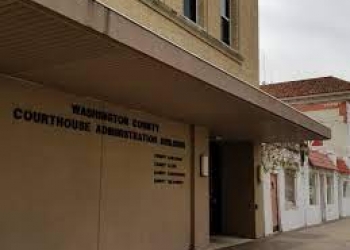 Charlie Taraboletti
The Washington County Board of Commissioners will re-organize this/Tuesday morning. The board will choose a new Chairman and Vice-Chairman to serve for calendar year 2023. Prior to the reorganization, the oath of office will be administered to County Assessor Todd Mathes and County Commissioners Mitch Antle and Mike Dunlap. The three were re-elected to their posts at the November election.
The board will also appoint the new Chairman to serve as Chairman of the County Budget Board, Chairman of the Tax Roll Board, Chairman of the Washington County Correctional Facility, and to the Washington County Board of Health. Commissioners will be appointed to serve on the Grand Gateway Economic Development Authority board of directors, and the Washington-Nowata County Community Action Foundation.
The Washington County Board meeting convenes at 9 o'clock at the County Courthouse Meeting Room at the Courthouse Administrative Center in Bartlesville.
« Back to News