News
Washington County Commissioners
Posted: Jan 03, 2023 9:18 AMUpdated: Jan 03, 2023 9:18 AM
County Officials Officially Sworn In Tuesday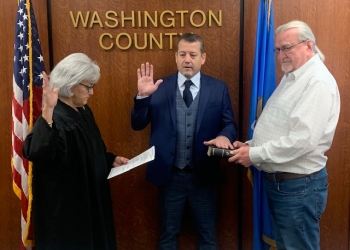 Evan Fahrbach
Three public officials were officially sworn in on Tuesday morning's Washington County Commissioner's meeting.
Washington County Assessor Todd Mathes, Washington County Commissioner Mitch Antle and Washington County Commissioner Mike Dunlap were all officially sworn in by Judge Linda Thomas.
Later in the meeting, Dunlap was elected Chairman while Commissioner Mike Bouvier will serve as Vice-Chairman for the Board of County Commissioners in 2023.
Most of the rest of the meeting centered on appointing Commissioners to different boards and committees for the upcoming calendar year.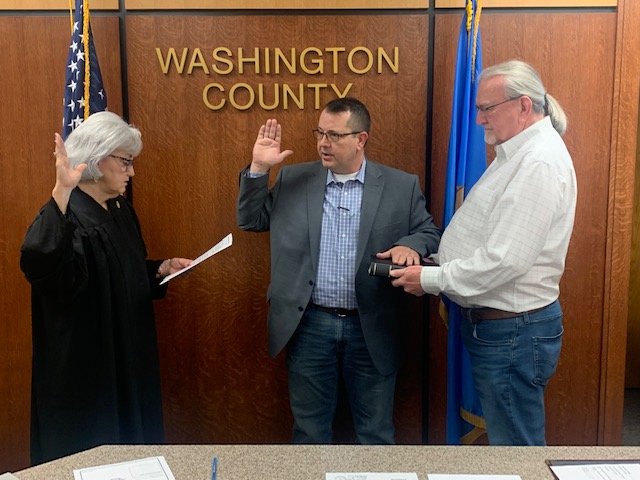 « Back to News