News
Nowata County
Posted: Jan 03, 2023 10:46 AMUpdated: Jan 03, 2023 10:47 AM
New Chairman & Vice Chairman for Nowata County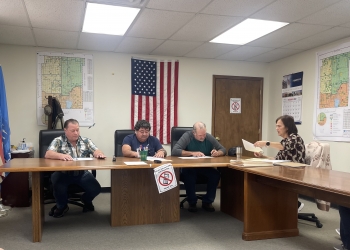 Chase McNutt
The Nowata County Commissioners met for the first time in 2023, this time with new elect Paul Crupper. He steps in on the Board of Commissioners after winning the election over previous-elect Burk LaRue.
They then voted for a new Chairman and Vice Chairman.
They also approved some donations and purchase agreements that involved new Tasers for officers. The Commissioners will meet again next Monday at 9 am in the Nowata County Court house annex.
« Back to News