News
State of Oklahoma
Posted: Jan 03, 2023 1:15 PMUpdated: Jan 03, 2023 2:21 PM
Senator Julie Daniels receives Committee Assignments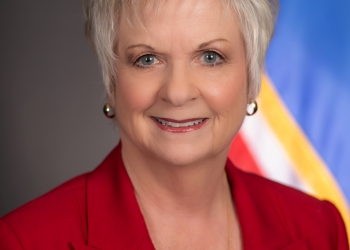 Charlie Taraboletti
State Senator from Bartlesville, Julie Daniels was named to State Senate President Pro Tempore Greg Treat's leadership team for the legislative session that convenes next month. The vote to approve the leadership team came during the organizational session Tuesday afternoon.
The Senate also confirmed committee assignments for the next two years. Daniels will serve on the senate Finance, Judiciary, Health and Human Services, and the Education committees. She will serve on the Public Safety and Judiciary Subcommittee on Appropriations and also act as Vice-chair of the Joint CAR Committee.
The Committee chairs met to decide which bills will go to which committee to be heard. Daniels says she will read the first 100 bills over the next several days,
The legislative sssion convenes February 6th and must adjourn on or before the final day in May.
« Back to News